For more information about SKEMERS, click
here!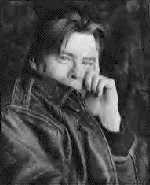 Welcome to my Stephen King tribute. I hope you enjoy browsing thru the Stephen King section of
The Box
. Just remember to close the lid when you're done. I wouldn't want anything bad to escape and hurt you...
"Let's talk about fear. We won't raise our voices and we won't scream; we'll talk rationally, you & I..."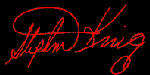 More random thoughts from the master of macabre...
If you like my site, please vote for it by clicking on the various buttons!

Also, remember to bookmark this site.

Free download of Douglas Clegg's new e-novel available
here
!

DISCLAIMER: I am not Stephen King, nor do I claim to be. I am a fan just like you and enjoy his work! Thanks, Pandora
This site visited


since July 26th 1999.
Free counters provided by Honesty Communications.


copyright © nikki il vento 1999- 2001
In remembrance of the tragedies which took place on September 11, 2001.
To donate money to the Red Cross thru amazon.com click below: